One of the UK's leading specialists in financial mis-selling...
The Times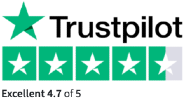 Who are we?
We are an award-winning team of solicitors who specialise in financial services professional negligence claims. We use our many years of experience and knowledge in this area to obtain and scrutinise documents from banks, building societies and IFA's who may have mis-sold or mis-managed pensions or investments. Using our specialist knowledge of the law of contract and negligence and financial regulatory rules, we identify any breaches of these. We submit written complaints, detailing every allegation and are successful in most of our cases.
What do we do?
We are representing hundreds of clients who have suffered loss of capital or lost interest on such pensions and investments. We have recovered millions in compensation. Here is a summary of some recent settlements:
Why choose us?
We have over 10 years' specialist experience in Financial Services Professional Negligence with 15 lawyers working exclusively on these cases.
Our specialist knowledge results in very high success rates. Unlike claims submitted to the Ombudsman who only uphold up to 60% of pension and investment complaints*, if we take your case on and it is within time limits, we are successful on over 95% of our cases.
We only operate on a No Win No Fee basis.
We are leaders in pension and investment negligence law and are frequently asked by newspapers, TV and radio for commentary on this area of law. We also give lectures on our specialist work to other lawyers.
We are pursuing several ground breaking group claims which if successful with change the law in this area.
We are acting for dozens of clients in cases against particular pension operators and investment managers and separately, tax advisers.
Our specialist knowledge of financial services negligence law significantly aids us in our other claims against non-financial professionals who are bound by similar duties for example, solicitors, accountants, architects etc.
We've got your questions covered
Make a no obligation enquiry
I received a top class service and an excellent payout. Many thanks.

Mr Jackson

You have made making a claim so easy and stress free. I am delighted with my pay out!

Mr Smith

We were indeed happy with the service we received from your company, finding it speedy, efficient and professional.

Mr and Mrs Ervin

Thank you for the efficient and professional way in which you handled this matter.

Mr and Mrs Lonsdale

We would like to thank you, we would be pleased to recommend your company to friends and family.

Mr and Mrs Evans

Thank you very much for all your help and the very good service received - swiftness, honesty and efficiency.

Mr Rogerson

Thank you so much for your professional help, I am very pleased with the outcome.

Mr Swaby

I have been very impressed with the courtesy I have received, telephone calls have been made in a professional way and I am in awe at the manner that all documents have been produced. I was given your advertisement by a friend from one of the national newspapers and I am so grateful that he did.

Mrs Holland

This company does not give up, very professional, always kept me informed, gave me options, listened to all my concerns.....I would highly recommend this company.

Mr Singh

I've recommended you to many people.

Mrs Davies

Your professionalism and information relayed to myself was of a first-class service.

Mr Bourne

Many thanks for the work in settling my claim. I will recommend you.

Mr Jobber

Very satisfied with all solicitors involved in my case, can't fault them at all.

Mrs Munro

Many thanks for all your good work.

Mr Wilson

I was impressed how quickly my claim was dealt with especially when I heard many claims take 2-3 years.

Mr Gwyther

We are writing to say how happy we are with the way your company dealt with our claim. We found your website while searching online and we have found your company to be very approachable and helpful throughout.

Mr and Mrs Deramchia

I never imagined that I would receive so much compensation and I have no hesitation in recommending you to friends and family for professional advice.

Mr Bennett

We would like to take this opportunity to thank you for achieving a good settlement. Your attention to detail and regular phone calls to keep us informed of all developments was of great help and was really appreciated.

Mr and Mrs Goddard
Is this you?
Have you been sold a stock market or property investment when all you wanted and needed was an income for retirement or to safely save your money for your future retirement?
Has your pension or investment performed poorly because of bad advice, poor management or high fees?
How much am I entitled to?
If you are a low risk investor, you should have earned about 5%-6% interest per year on your pension or investment up to 2008 and about 3% interest per year after that. If you have not, you may have been mis-sold your pension or investment.
What do we charge?
We offer an absolute and guaranteed No Win, No Fee agreement, it's that simple. If successful, we take a fee of up to 20% (plus 4% VAT) * Of the award of compensation. If unsuccessful, our clients pay us nothing.
* We reserve the right to apply a deduction in more complex or higher risk cases §of up to 30% plus VAT. Typical examples might be where there are multiple parties to claim against, where time limits for claiming may have passed or new areas of law are tested.
What if my claim has already been rejected?
We will still look at this for you. We have taken on and been successful in many claims that have been rejected by banks and IFA's and also rejected by the Financial Ombudsman Service
What do I do now?
Call or email us. There is absolutely no obligation to proceed and if you tell us what's happened, we will briefly explain if we think you have a claim and the procedure for filing a claim and the time limits that apply.
What if I only want advice now?
That's not a problem, just call or email and we will advise you if you have a claim and the time limits that apply. You don't have to proceed but we do hope that if you do decide to proceed later, you will think about using our services. We believe we offer an unrivalled service and have righted many wrongs for our clients. We have countless recommendations, commendations and "thank you's" from our clients.
Mis-selling or mis-management by a SIPP Operator?
Have you suffered financial losses on a SIPP operated by a SIPP operator? If so, then you may have grounds for bringing a No Win No Fee claim.
Some SIPP operators have entered into dealings with third party advisers who are not authorised and regulated by the Financial Conduct Authority to give pension or investment advice. This is despite their regulatory body publishing alerts and giving warnings against such actions.
View More
Mis-sold or mis-managed investment or pension?
You were sold an investment without having been properly advised of the risks
Your personal circumstances or attitude to risk wasn't properly considered
You were sold a SIPP or poor returning annuity
You were advised to invest all or most of your savings into a single investment
View More