No Win, No Fee
No hidden charges
Over 15 years experience
Specialist solicitors
Professional friendly service
Dolphin Capital enters into liquidation
A number of companies in the overseas investment scheme German Property Group ("GPG") have recently entered preliminary bankruptcy proceedings in Germany.
One of the GPG's most well-known investments made available to UK investors was formerly known as Dolphin Capital GmbH ("Dolphin Capital"). This Unregulated Collective Investment Scheme ("UCIS") focused on redeveloping German listed buildings into luxury apartments.
Typically, the investment involved an investor making an investment into a German Special Purpose Vehicle via the purchase of a secured capital loan note. The loan note was to be retained for a period of five years and was often held within a Self-Invested Personal Pension ("SIPP") wrapper. It is estimated that about £600m was invested in the scheme.
Dolphin Capital was marketed by some IFA's, but often it was unregulated salespeople who promised UK investors significant returns on their investments. Regrettably, it has been reported that the German public broadcaster BR visited buildings apparently listed in an investor document and found that no work had been started, despite the buildings being owned by GPG for more than five years. Indeed, our experience is that investment returns have been sporadic and no income has been received by investors for several years.
On 8 October 2020, in an unusual joint statement, the Financial Conduct Authority, the Financial Ombudsman Service and the Financial Services Compensation Scheme announced that investors should take action now, in order to protect their right to make a recovery.
It is important to stress that this announcement does not mean that a claim involving Dolphin Capital will automatically succeed. It is important that the right Defendant is identified, the right redress forum chosen and the claim presented correctly.
We have successfully acted for clients who have suffered losses on Dolphin Capital investments. Our expertise in these types of claims in well documented given our involvement in many claims against IFA's and ground-breaking claims against SIPP operators.
If you are similarly affected then we would like to hear from you as we may be able to assist you in bringing a No win, No fee claim to recover your losses. Please call us on 0800 152 2620 for further advice, or fill in the form and one of our Solicitors will call you back at a convenient time.
Why Choose Us?
We have over 15 years' specialist experience in financial services professional negligence with a team of lawyers working exclusively on these cases.
You only normally get one shot at making a pension or investment mis-selling claim.  If it is not done properly it can be rejected.  It is important you submit the right evidence, presented in the right way and emphasising important points.  Unlike claims submitted to the Ombudsman who only uphold up to 60% of pension and investment complaints*, if we take your case on and it is within time limits, we are successful in over 95% of our cases.
We only operate on a "no win, no fee" basis.  If you are not successful you do not pay us a penny.
We are leaders in pension and investment negligent law and are frequently asked by newspapers, TV and radio for commentary on this area of law.  We also give lectures on our specialist work to other lawyers.
We are pursuing several ground-breaking group claims.  One such case was Adams v Options SIPP.  Hundreds of our clients had their pensions defrauded by unregulated introducers and advisers.  These advisers had disappeared with the money and the Ombudsman had rejected many complaints because these advisers were unregulated.  We pursued claims against the self-invested personal pension (SIPP) operators for failing to make proper checks on these introducers and other regulatory breaches.  After years of fighting, including losing the first court case, we persuaded the Court of Appeal these pension operators were liable.  Thousands of pensioners have been able to recover their lost pensions as a result.
NO WIN, NO FEE
Make a no obligation enquiry
Mis-selling or mis-management by a SIPP Operator?
Have you suffered financial losses on a SIPP operated by a SIPP operator? If so, then you may have grounds for bringing a No Win No Fee claim.
Some SIPP operators have entered into dealings with third party advisers who are not authorised and regulated by the Financial Conduct Authority to give pension or investment advice. This is despite their regulatory body publishing alerts and giving warnings against such actions.
View More
Mis-sold or mis-managed investment or pension?
You were sold an investment without having been properly advised of the risks
Your personal circumstances or attitude to risk wasn't properly considered
You were sold a SIPP or poor returning annuity
You were advised to invest all or most of your savings into a single investment
View More
We've got your questions covered
One of the UK's leading specialists in financial mis-selling...
The Times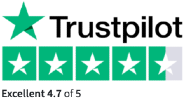 I never imagined that I would receive so much compensation and I have no hesitation in recommending you to friends and family for professional advice.

Mr Bennett

This company does not give up, very professional, always kept me informed, gave me options, listened to all my concerns.....I would highly recommend this company.

Mr Singh

Thank you for the efficient and professional way in which you handled this matter.

Mr and Mrs Lonsdale

We are writing to say how happy we are with the way your company dealt with our claim. We found your website while searching online and we have found your company to be very approachable and helpful throughout.

Mr and Mrs Deramchia

I have been very impressed with the courtesy I have received, telephone calls have been made in a professional way and I am in awe at the manner that all documents have been produced. I was given your advertisement by a friend from one of the national newspapers and I am so grateful that he did.

Mrs Holland

I received a top class service and an excellent payout. Many thanks.

Mr Jackson

Thank you so much for your professional help, I am very pleased with the outcome.

Mr Swaby

Very satisfied with all solicitors involved in my case, can't fault them at all.

Mrs Munro

We were indeed happy with the service we received from your company, finding it speedy, efficient and professional.

Mr and Mrs Ervin

We would like to thank you, we would be pleased to recommend your company to friends and family.

Mr and Mrs Evans

Many thanks for all your good work.

Mr Wilson

We would like to take this opportunity to thank you for achieving a good settlement. Your attention to detail and regular phone calls to keep us informed of all developments was of great help and was really appreciated.

Mr and Mrs Goddard

I was impressed how quickly my claim was dealt with especially when I heard many claims take 2-3 years.

Mr Gwyther

You have made making a claim so easy and stress free. I am delighted with my pay out!

Mr Smith

Thank you very much for all your help and the very good service received - swiftness, honesty and efficiency.

Mr Rogerson

Many thanks for the work in settling my claim. I will recommend you.

Mr Jobber

I've recommended you to many people.

Mrs Davies

Your professionalism and information relayed to myself was of a first-class service.

Mr Bourne