Northern Provident Investments Limited
No Win, No Fee
No hidden charges
Over 15 years experience
Specialist solicitors
Professional friendly service
Northern Provident Investments Limited enters into liquidation
Investors face prospect of significant losses caused by unsuitable and high-risk "mini-bonds"
Many people are facing the prospect of losing significant amounts of money having invested into financial products which were endorsed by a Financial Conduct Authority (FCA) authorised and regulated company named Northern Provident Investments Limited (NPI).
NPI previously operated an online crowdfunding platform where investors could purchase a variety of investments; including debentures and shares in unrelated third party companies; many of which were held in "mini-bonds".
A mini-bond is an unlisted debt security, normally issued by a small business in order to raise funds. Mini-bonds can be appealing to investors because of the interest rates on offer, but they are usually illiquid and are not transferable. The return on an investors' money entirely depends on the success and proper running of the issuer's business.
NPI also acted as an Innovative Finance ISA (IFISA) manager for the investments on offer. An IFISA allows an investor to make peer-to-peer lending investments within a tax-free wrapper. Such a wrapper may seem appealing, but the underlying investments held in an IFISA are typically much riskier than a mainstream ISA.
NPI facilitated investments into mini-bonds by accepting funds and transferring these funds to a bond issuer. It is understood that the NPI website frequently suggested that the investments it approved were low-risk, however, the reality is that they were, in fact, often unsuitable and high-risk.
For example, NPI approved several financial promotions relating to the, "Blackmore Bond". Between 2016 and 2018, Blackmore Bond plc (Blackmore) raised millions of pounds, almost all of it from small-scale individual investors, in order to fund property developments. It is understood that approximately 2,800 individuals invested funds with Blackmore. These victims were repeatedly told that their investment was guaranteed to be paid back on time with regular interest payments, however, Blackmore fell into administration on 22 April 2020 and then collapsed into liquidation, whilst still owing £46m to investors.
NPI itself entered into creditors' voluntary liquidation on 20 August 2021. Following the liquidation announcement, it has been confirmed by the FCA that it had imposed confidential requirements on NPI in February 2020 and compelled it to cease approving any further financial promotions.
A FCA publication first issued on 26 November 2019 called, "Approving financial promotions" contains useful guidance as to what is expected of a regulated firm when it approves a financial promotion:
"You should therefore analyse, and carry out due diligence regarding, the substance of a promotion before approving its content for communication by an unauthorised person…When assessing whether a promotion is fair, clear and not misleading, a firm may need to consider (among other things):

The authenticity of the proposition described in the relevant promotion. This may mean undertaking background checks on directors, controllers or other key individuals associated with the product provider.
The commercial viability of the proposition described in the promotion. Has the promotion adequately disclosed any significant factors that could threaten the product's viability?
Could potential investors make an informed decision about investment?
Whether advertised or headline rates of return are reasonably capable of being achieved. This may mean reviewing materials such as the product provider's financial statements and/or management accounts, business plan, financial projections and capital position.
Whether there are any fees, commissions or other charges within the investment's structure or elsewhere that could materially affect the ability of the product provider to deliver advertised or headline rates of return.
If the product is advertised as being eligible for a particular tax treatment (e.g. for inclusion within an Innovative Finance ISA), does the product actually meet the requirements for this treatment?"
Financial promotions approved by NPI were often shown to investors and used as a tool to persuade them to invest.
NPI was regulated by the FCA from July 2015. If you invested into an IFISA or other investment promoted by NPI from July 2015 onwards then you could have grounds for a claim against NPI.
An announcement on the Financial Services Compensation Scheme (FSCS) website dated 6 August 2021 stated that it was not currently accepting claims against NPI:
"We need to establish whether there are valid claims against the firm. For this to happen we need to know that NPI carried out a regulated activity in relation to customers' investments that would lead to claims that FSCS may be able to protect."
Nevertheless, if you are affected, then we would like to hear from you. As experts in claims that involve a regulated firm approving financial promotions, we are currently acting for several individuals who are pursuing civil claims in the courts and at the FSCS, as a result of failed investments made into IFISA's and mini-bonds. We may also be able to assist you in bringing a no win, no fee claim to recover your losses.
Please call us on 0800 152 2620 for further advice, or fill in the form and one of our solicitors will call you back at a convenient time.
Why Choose Us?
We have over 15 years' specialist experience in financial services professional negligence with a team of lawyers working exclusively on these cases.
You only normally get one shot at making a pension or investment mis-selling claim.  If it is not done properly it can be rejected.  It is important you submit the right evidence, presented in the right way and emphasising important points.  Unlike claims submitted to the Ombudsman who only uphold up to 60% of pension and investment complaints*, if we take your case on and it is within time limits, we are successful in over 95% of our cases.
We only operate on a "no win, no fee" basis.  If you are not successful you do not pay us a penny.
We are leaders in pension and investment negligent law and are frequently asked by newspapers, TV and radio for commentary on this area of law.  We also give lectures on our specialist work to other lawyers.
We are pursuing several ground-breaking group claims.  One such case was Adams v Options SIPP.  Hundreds of our clients had their pensions defrauded by unregulated introducers and advisers.  These advisers had disappeared with the money and the Ombudsman had rejected many complaints because these advisers were unregulated.  We pursued claims against the self-invested personal pension (SIPP) operators for failing to make proper checks on these introducers and other regulatory breaches.  After years of fighting, including losing the first court case, we persuaded the Court of Appeal these pension operators were liable.  Thousands of pensioners have been able to recover their lost pensions as a result.
NO WIN, NO FEE
Take our 15sec test to see if you could be entitled to compensation
Mis-selling or mis-management by a SIPP Operator?
Have you suffered financial losses on a SIPP operated by a SIPP operator? If so, then you may have grounds for bringing a No Win No Fee claim.
Some SIPP operators have entered into dealings with third party advisers who are not authorised and regulated by the Financial Conduct Authority to give pension or investment advice. This is despite their regulatory body publishing alerts and giving warnings against such actions.
View More
Mis-sold or mis-managed investment or pension?
You were sold an investment without having been properly advised of the risks
Your personal circumstances or attitude to risk wasn't properly considered
You were sold a SIPP or poor returning annuity
You were advised to invest all or most of your savings into a single investment
View More
We've got your questions covered
One of the UK's leading specialists in financial mis-selling...
The Times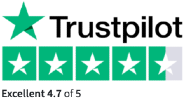 Many thanks for all your good work.

Mr Wilson

We would like to thank you, we would be pleased to recommend your company to friends and family.

Mr and Mrs Evans

I was impressed how quickly my claim was dealt with especially when I heard many claims take 2-3 years.

Mr Gwyther

We were indeed happy with the service we received from your company, finding it speedy, efficient and professional.

Mr and Mrs Ervin

I have been very impressed with the courtesy I have received, telephone calls have been made in a professional way and I am in awe at the manner that all documents have been produced. I was given your advertisement by a friend from one of the national newspapers and I am so grateful that he did.

Mrs Holland

Thank you for the efficient and professional way in which you handled this matter.

Mr and Mrs Lonsdale

Many thanks for the work in settling my claim. I will recommend you.

Mr Jobber

Very satisfied with all solicitors involved in my case, can't fault them at all.

Mrs Munro

We would like to take this opportunity to thank you for achieving a good settlement. Your attention to detail and regular phone calls to keep us informed of all developments was of great help and was really appreciated.

Mr and Mrs Goddard

We are writing to say how happy we are with the way your company dealt with our claim. We found your website while searching online and we have found your company to be very approachable and helpful throughout.

Mr and Mrs Deramchia

This company does not give up, very professional, always kept me informed, gave me options, listened to all my concerns.....I would highly recommend this company.

Mr Singh

I received a top class service and an excellent payout. Many thanks.

Mr Jackson

I've recommended you to many people.

Mrs Davies

Thank you very much for all your help and the very good service received - swiftness, honesty and efficiency.

Mr Rogerson

Your professionalism and information relayed to myself was of a first-class service.

Mr Bourne

I never imagined that I would receive so much compensation and I have no hesitation in recommending you to friends and family for professional advice.

Mr Bennett

Thank you so much for your professional help, I am very pleased with the outcome.

Mr Swaby

You have made making a claim so easy and stress free. I am delighted with my pay out!

Mr Smith