No Win, No Fee
No hidden charges
Over 15 years experience
Specialist solicitors
Professional friendly service
You may have purchased property or renovated property and suffered a loss as a result of poor advice or poor service by your conveyancing solicitor.
We would like to take this opportunity to thank you for achieving a good settlement. Your attention to detail and regular phone calls to keep us informed of all developments was of great help and was really appreciated.
Mr & Mrs Goddard
Examples of negligence include:-
Failing to properly advise and report on title to land. This can include a failure to advise on any defects or restrictions in the title.
Failing to make standard enquiries or standard property searches which could result in you later discovering problems with the property, neighbouring properties or with planning consent.
Who Are We?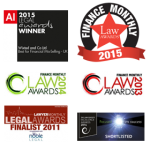 We are an award-winning team of solicitors who specialise in professional negligence and financial mis-selling claims. We use our many years of experience and knowledge in this area to obtain and scrutinize relevant documents from financial advisers, stockbrokers, CFD providers and other associated entities.  Using our specialist knowledge of the law of contract and negligence we identify any grounds for action. We submit written complaints, detailing every allegation and are successful in most of our cases.
What Do We Charge?
We offer an absolute and guaranteed No Win, No Fee agreement, it's that simple. If successful, we take a fee of up to 20% (plus 4% VAT) * Of the award of compensation. If unsuccessful, our clients pay us nothing.
* We reserve the right to apply a deduction in more complex or higher risk cases of up to 30% plus VAT. Typical examples might be where there are multiple parties to claim against, where time limits for claiming may have passed or new areas of law are tested.
NO WIN, NO FEE
Make a no obligation enquiry
We've got your questions covered
One of the UK's leading specialists in financial mis-selling...
The Times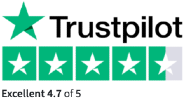 Your professionalism and information relayed to myself was of a first-class service.

Mr Bourne

I have been very impressed with the courtesy I have received, telephone calls have been made in a professional way and I am in awe at the manner that all documents have been produced. I was given your advertisement by a friend from one of the national newspapers and I am so grateful that he did.

Mrs Holland

This company does not give up, very professional, always kept me informed, gave me options, listened to all my concerns.....I would highly recommend this company.

Mr Singh

I've recommended you to many people.

Mrs Davies

I never imagined that I would receive so much compensation and I have no hesitation in recommending you to friends and family for professional advice.

Mr Bennett

Many thanks for the work in settling my claim. I will recommend you.

Mr Jobber

Thank you very much for all your help and the very good service received - swiftness, honesty and efficiency.

Mr Rogerson

You have made making a claim so easy and stress free. I am delighted with my pay out!

Mr Smith

We were indeed happy with the service we received from your company, finding it speedy, efficient and professional.

Mr and Mrs Ervin

Very satisfied with all solicitors involved in my case, can't fault them at all.

Mrs Munro

I received a top class service and an excellent payout. Many thanks.

Mr Jackson

Thank you so much for your professional help, I am very pleased with the outcome.

Mr Swaby

We are writing to say how happy we are with the way your company dealt with our claim. We found your website while searching online and we have found your company to be very approachable and helpful throughout.

Mr and Mrs Deramchia

I was impressed how quickly my claim was dealt with especially when I heard many claims take 2-3 years.

Mr Gwyther

Many thanks for all your good work.

Mr Wilson

Thank you for the efficient and professional way in which you handled this matter.

Mr and Mrs Lonsdale

We would like to thank you, we would be pleased to recommend your company to friends and family.

Mr and Mrs Evans

We would like to take this opportunity to thank you for achieving a good settlement. Your attention to detail and regular phone calls to keep us informed of all developments was of great help and was really appreciated.

Mr and Mrs Goddard