5 Things That Will Improve Your Chances of a Successful Investment Mis-selling Claim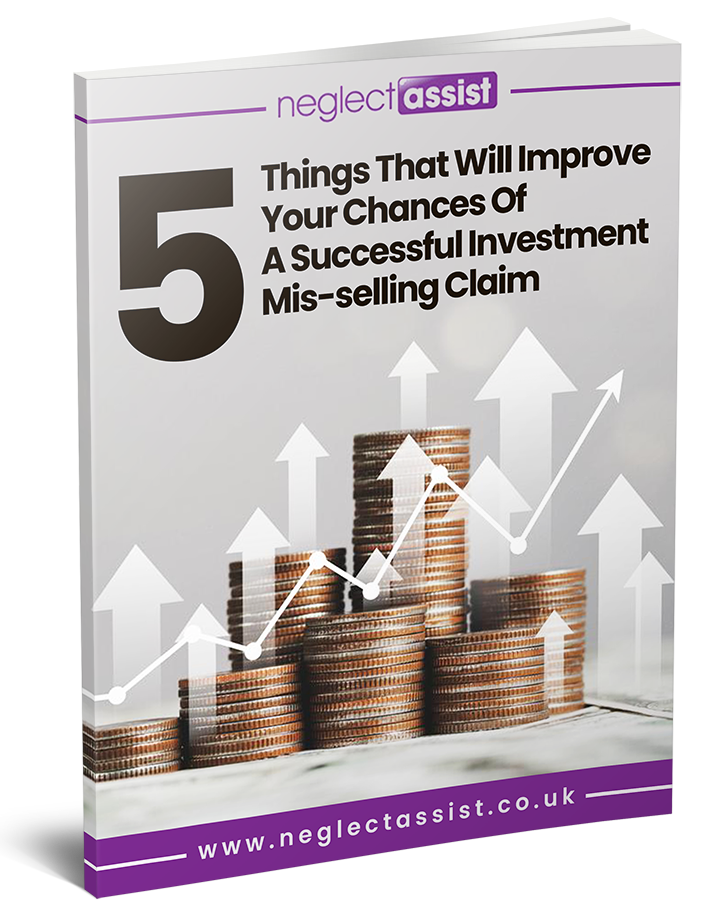 Are you seeking retribution for a mis-sold investment that has taken a toll on your financial security? Look no further! Our comprehensive guide, "5 Things That Will Improve Your Chances of a Successful Investment Mis-selling Claim," holds the key to reclaiming what's properly yours.
In this empowering ebook, we unveil the five critical steps that can significantly enhance your odds of winning your investment mis-selling claim. Our expert advice will demystify the legal complexities, empowering you to take charge of your financial future.
Discover how to spot the telltale signs of mis-selling, comprehend complex financial jargon, and craft a rock-solid case against deceitful financial institutions. Whether you're an experienced investor or a newcomer to the financial world, our step-by-step guide will equip you with the necessary tools to secure the compensation you deserve.
Don't let the burden of investment mis-selling weigh you down. Unleash the potential within you and embark on your journey to financial justice today!
Download your FREE copy now and pave the way to a brighter financial future!
NO WIN, NO FEE
Mis-selling or mis-management by a SIPP Operator?
Have you suffered financial losses on a SIPP operated by a SIPP operator? If so, then you may have grounds for bringing a No Win No Fee claim.
Some SIPP operators have entered into dealings with third party advisers who are not authorised and regulated by the Financial Conduct Authority to give pension or investment advice. This is despite their regulatory body publishing alerts and giving warnings against such actions.
View More
Mis-sold or mis-managed investment or pension?
You were sold an investment without having been properly advised of the risks
Your personal circumstances or attitude to risk wasn't properly considered
You were sold a SIPP or poor returning annuity
You were advised to invest all or most of your savings into a single investment
View More
We've got your questions covered
One of the UK's leading specialists in financial mis-selling...
The Times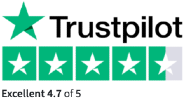 I was impressed how quickly my claim was dealt with especially when I heard many claims take 2-3 years.

Mr Gwyther

Many thanks for the work in settling my claim. I will recommend you.

Mr Jobber

I received a top class service and an excellent payout. Many thanks.

Mr Jackson

Thank you for the efficient and professional way in which you handled this matter.

Mr and Mrs Lonsdale

We are writing to say how happy we are with the way your company dealt with our claim. We found your website while searching online and we have found your company to be very approachable and helpful throughout.

Mr and Mrs Deramchia

I have been very impressed with the courtesy I have received, telephone calls have been made in a professional way and I am in awe at the manner that all documents have been produced. I was given your advertisement by a friend from one of the national newspapers and I am so grateful that he did.

Mrs Holland

You have made making a claim so easy and stress free. I am delighted with my pay out!

Mr Smith

I never imagined that I would receive so much compensation and I have no hesitation in recommending you to friends and family for professional advice.

Mr Bennett

Many thanks for all your good work.

Mr Wilson

Your professionalism and information relayed to myself was of a first-class service.

Mr Bourne

Thank you very much for all your help and the very good service received - swiftness, honesty and efficiency.

Mr Rogerson

We would like to take this opportunity to thank you for achieving a good settlement. Your attention to detail and regular phone calls to keep us informed of all developments was of great help and was really appreciated.

Mr and Mrs Goddard

This company does not give up, very professional, always kept me informed, gave me options, listened to all my concerns.....I would highly recommend this company.

Mr Singh

We were indeed happy with the service we received from your company, finding it speedy, efficient and professional.

Mr and Mrs Ervin

I've recommended you to many people.

Mrs Davies

Very satisfied with all solicitors involved in my case, can't fault them at all.

Mrs Munro

We would like to thank you, we would be pleased to recommend your company to friends and family.

Mr and Mrs Evans

Thank you so much for your professional help, I am very pleased with the outcome.

Mr Swaby