Mis-sold equity release mortgage
No Win, No Fee
No hidden charges
Over 13 years experience
Specialist solicitors
Professional friendly service
Is This You?
Were you, or someone you know, vulnerable and talked into equity release?
Did you always plan to move or downsize anyway? If so, an equity release mortgage may not have been suitable for you.
Did you jointly release equity with a spouse or partner who has subsequently gone into care, leaving you to now face an unfair Early Repayment Charge?
Do you act on behalf of an estate and suspect that an equity release mortgage entered into by the deceased may have been inappropriate?
Who Are We?
We are an award-winning team of solicitors who specialise in professional negligence and financial mis-selling claims. We use our many years of experience and knowledge in this area to obtain and scrutinise relevant documents from financial advisers and other associated entities. Using our specialist knowledge of the Financial Conduct Authority Handbook and the law of contract and negligence we identify any grounds for action. We submit written complaints, detailing every allegation and are successful in most of our cases.
How Much Am I Entitled To?
Any mortgage or other equity release vehicle, such as a lifetime mortgage, home reversion plan, sale-and-rentback scheme or a hybrid lifetime mortgage, must be suitable for the circumstances of the individuals entering into such an arrangement. Financial advisers are subject to strict rules and must assess whether entering into an equity release mortgage is appropriate for you. The Financial Ombudsman Service also recommend that it is good practice for advisers to follow advice published by the Equity Release Council.
If you, or a loved one, was poorly advised, you can look to recover any capital losses on the initial investment amount, along with additional interest. You can also seek to recover any early repayment fees that may have arisen for early withdrawals, and compensation for distress and inconvenience. Neglect Assist can investigate and advise upon the level of loss suffered and may be able to represent you in a No Win No Fee claim.
What Do We Charge?
We offer an absolute and guaranteed No Win, No Fee agreement, it's that simple. If successful, we take a fee of up to 20% (plus 4% VAT) * of the award of compensation. If unsuccessful, our clients pay us nothing.
* We reserve the right to apply a deduction in more complex or higher risk cases of up to 30% plus VAT. Typical examples might be where there are multiple parties to claim against, where time limits for claiming may have passed or new areas of law are tested.
About equity release
After a lifetime of making mortgage repayments, a pensioner may have relatively significant sums of capital available tied up in their property. Equity release is a way of releasing that cash from a home, without having to move.
Like any financial arrangement, it does come with certain risks and, therefore, whether to enter into such an agreement must be carefully considered before a decision is made. It is of vital importance to receive good and proper financial advice from a professional, as the consequences of poor or wrong advice can be devastating and lead many elderly people, or their families, to lose thousands of pounds. A competent adviser will review your personal circumstances and see if there are any possible alternatives. If equity release is the right option, they will provide a recommendation of the type of plan that best suits your requirements.
There are two main types of equity release:
Lifetime mortgage. This is the most common type of equity release. You borrow money secured against your home. Interest payments are rolled up and repaid with the mortgage advance from the sale of your home when you die or move permanently into residential care.
Home reversion plan. You raise money by selling all or part of your home while continuing to live in it until you die or move into permanent residential care.
Lifetime mortgages have to be sold as part of an advised process. This is important because it means that the adviser must ensure that they ask the right questions of the homeowner, properly consider all the information the homeowner gives them and provide the right explanation of the reasons why equity release is the best option.
If they failed to do so, and you have suffered financial loss as a result, you may have grounds for a No Win, No Fee claim. Financial advisers typically have indemnity insurance to cover the cost of such claims.
For some elderly people or their families, equity release may not be suitable. There are a number of inherent features built into many of these types of agreements which financial advisers should be aware of and advise upon. For example, many equity release plans attract compound interest, which means that interest is charged upon interest and, over the years, the interest charged on the loan can soar by tens of thousands of pounds. After the borrower dies, or moves into care, the home is often sold to pay back the loan, the interest charged can in some situations completely wipe out any inheritance for future generations.
The Financial Conduct Authority has very recently launched a probe into the sale of equity release products, due to their increased popularity. The FCA is concerned that many elderly people may not know what they are signing up for and not realised that they could have obtained money in a cheaper way. The FCA has also stated that the sale of equity release plans has been heavily commission driven in the past, which concerns them.
There are alternatives to these types of agreements which may have provided the elderly homeowner or their families with a greater level of flexibility and security. In certain situations, financial advisers can fail to properly consider and advise upon these alternatives.
If you believe a financial adviser has:
Wrongly advised you or a relative to enter into an equity release plan
Caused you, or the estate you represent, to suffer financial loss
Sold you an equity release plan that wasn't properly explained and left you facing an excessive Early Repayment Charge
Or acted negligently in any other way
please telephone for free, without obligation advice on 0808 178 5373 (0333 200 4716 from a mobile) or fill in the short enquiry form on the right and we'll call you back.
FAQs
What is equity release?
Equity release is a way for older homeowners to access some of the money (the equity) that is within the value of their home. In the UK, you are eligible to take out an equity release plan if you are over the age of 55 and a homeowner.
What is a Lifetime Mortgage?
Lifetime mortgages allow homeowners to borrow money against the value of their property at a fixed rate of interest. Because many people choose not to make any interest repayments over the life of their plan, this means that the interest is 'rolled up' and added to the final repayment when the plan ends. The longer the term of the plan, the greater the amount of interest that will have to be repaid.
Can you help if the investment was made by a relative and not by myself?
Yes. You may, for example, be acting for someone under a power of attorney arrangement, in which case we can advise you directly. We can also help if the homeowner has since passed away as any potential claim can be brought on behalf of their estate by their appointed representatives.
How much am I entitled to?
Any equity release plan must be designed to be suitable for the homeowner.
If the plan was not suitable, you can look to recover damages to put you back into the position you would have been in had you been properly advised, this may include refunding losses you have suffered as a result, such as interest repayments and Early Repayment Charges. You can also seek to recover any penalty fees that may have arisen for early withdrawals, and commission payments.
Neglect Assist can investigate and advise upon the level of loss suffered and may be able to represent you in a No Win No Fee claim.
Can you help if the financial adviser is no longer in business?
We can still consider claims where this is the case. Financial advisers will usually have professional indemnity insurers and it may be possible to claim from them. It is also possible that there are other connected parties involved who it may be possible to pursue legal action against.
If there are no viable avenues to pursue for a claim, we can also consider and advise upon action through the Financial Services Compensation Scheme, which is a service where compensation may be recovered where the financial adviser has ceased trading and there is no valid insurance cover.
What if my claim has already been rejected?
We will still look at this for you. We have taken on and been successful in claims that have been rejected by a financial adviser or their insurers.
Will I have to fill out loads of paperwork?
No, we will be able to do most of the necessary paperwork for you and we can obtain any relevant documents from the financial adviser and from any other connected parties on your behalf. You will have to check the details of your claim before it is submitted, but we will assist you with this.
What do I do now?
Call us on 0808 178 5373 or email us. There is absolutely no obligation to proceed and if you tell us what's happened, we will briefly explain if we think you have a claim and the procedure for filing a claim and the time limits that apply.
NO WIN, NO FEE
Make a no obligation enquiry
Mis-selling or mis-management by a SIPP Operator?
Have you suffered financial losses on a SIPP operated by a SIPP operator? If so, then you may have grounds for bringing a No Win No Fee claim.
Some SIPP operators have entered into dealings with third party advisers who are not authorised and regulated by the Financial Conduct Authority to give pension or investment advice. This is despite their regulatory body publishing alerts and giving warnings against such actions.
View More
Mis-sold or mis-managed investment or pension?
You were sold an investment without having been properly advised of the risks
Your personal circumstances or attitude to risk wasn't properly considered
You were sold a SIPP or poor returning annuity
You were advised to invest all or most of your savings into a single investment
View More
One of the UK's leading specialists in financial mis-selling...
The Times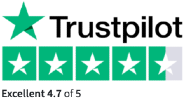 I've recommended you to many people.

Mrs Davies

We would like to take this opportunity to thank you for achieving a good settlement. Your attention to detail and regular phone calls to keep us informed of all developments was of great help and was really appreciated.

Mr and Mrs Goddard

We were indeed happy with the service we received from your company, finding it speedy, efficient and professional.

Mr and Mrs Ervin

I have been very impressed with the courtesy I have received, telephone calls have been made in a professional way and I am in awe at the manner that all documents have been produced. I was given your advertisement by a friend from one of the national newspapers and I am so grateful that he did.

Mrs Holland

This company does not give up, very professional, always kept me informed, gave me options, listened to all my concerns.....I would highly recommend this company.

Mr Singh

You have made making a claim so easy and stress free. I am delighted with my pay out!

Mr Smith

I never imagined that I would receive so much compensation and I have no hesitation in recommending you to friends and family for professional advice.

Mr Bennett

Thank you very much for all your help and the very good service received - swiftness, honesty and efficiency.

Mr Rogerson

Many thanks for all your good work.

Mr Wilson

I received a top class service and an excellent payout. Many thanks.

Mr Jackson

Thank you so much for your professional help, I am very pleased with the outcome.

Mr Swaby

We would like to thank you, we would be pleased to recommend your company to friends and family.

Mr and Mrs Evans

Your professionalism and information relayed to myself was of a first-class service.

Mr Bourne

Thank you for the efficient and professional way in which you handled this matter.

Mr and Mrs Lonsdale

Many thanks for the work in settling my claim. I will recommend you.

Mr Jobber

I was impressed how quickly my claim was dealt with especially when I heard many claims take 2-3 years.

Mr Gwyther

We are writing to say how happy we are with the way your company dealt with our claim. We found your website while searching online and we have found your company to be very approachable and helpful throughout.

Mr and Mrs Deramchia

Very satisfied with all solicitors involved in my case, can't fault them at all.

Mrs Munro